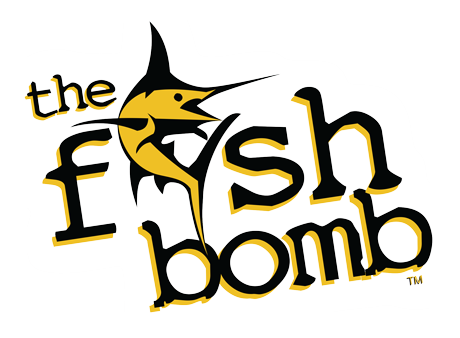 Big Money for the Fish Bomb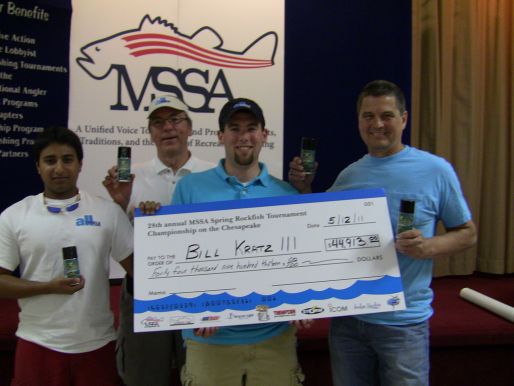 "The Fish Bomb" takes a lions Share of the MSSA Championship.
With almost 600 boats entered in the annual spring Maryland Saltwater Sportfishermans Association tournament, the "Fish Bomb" takes 3rd and 6th place winning a whopping $50,755.00.
There were seven 40 plus pound fish checked in during the tournament, two were caught on boats using the newest product from "The Buck Bomb". Bill Kratz III, the big money winner of $44,913.00 was quoted as saying "We had just sprayed the umbrella rig down and then sent "The Fish Bomb" in the water,with in 3 to 5 minutes we had a 41.75 lb. on the line.The rest was up to us".
The 6th place fish came on board "The Fish Bomb" boat itself. They took home a nice check of $5,842.00. from the MSSA and $600.00 from the Rod and Reel Tournament.Tom Benefield was quoted "since we started using "The Fish Bomb" last fall, we're catching not only more fish with better hook-ups but a much bigger class of fish.The big fish get that big for a reason,they are smart.They can't resist "The Fish Bomb" though."With over $8000.00 in winnings from the fall of 2010 during the product development stage and $51,355.00 this spring,"The Fish Bomb"is definitely "Tournament Tested"

Other fish bomb news